Traveling to Cuba awesome, but it's work. It's more backpackery and rugged than most Americans are used to. Think dirty cities (like, severed pigs heads sitting on the street corner), a decent amount of hustling for taxis (and pens…), diesel cars whose fumes fill the city air and can make long rides dizzying. Poverty. Dilapidated buildings that haven't been used in years. But also amazing music, people, colors, scenery, history …
The people are wonderful and it's very safe, but it's an assault on the senses and is not relaxing. Especially if you travel on the cheap. Even things like buying water or a snack aren't as easy as you're used to. You can walk blocks without seeing a shop, and to-go food is rare outside the big cities. 
So … should you go to Cuba? Absolutely. But be prepared — here are some tips I learned while planning a trip to Cuba and traveling around the country.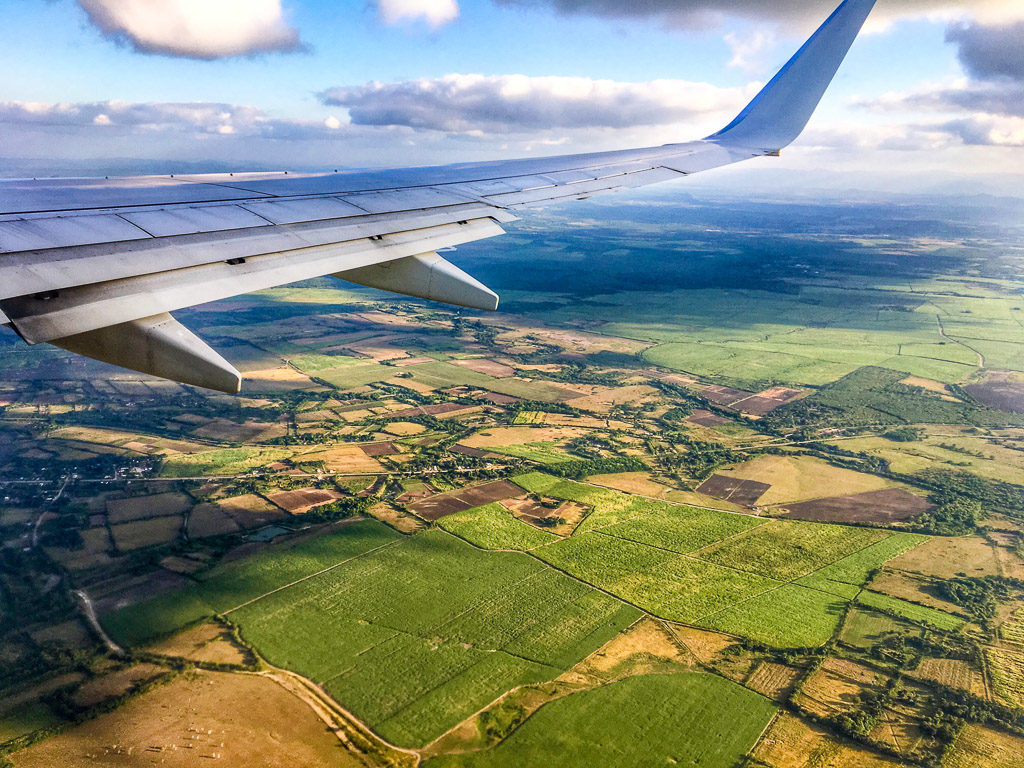 What do I need to get into Cuba?
Now that restrictions are lifted, as long as you fit one of the 12 visa categories, you don't need much formal paperwork to visit. Here's what you need:
Airplane ticket: hooray! You can book directly on a number of U.S. carriers now!

Insurance: this was included in my airline ticket, so you may not have to buy it separately

Visa: $85 plus $25 shipping if you order it on Cubavisaservices.com

Stamped boarding pass: you'll have to visit the Cuba Ready booth at Miami airport to show your visa, passport, and boarding pass. Then keep this boarding pass with you at all times during your trip — it's proof of your insurance.

Passport: duh

Itinerary: not officially required, but recommended to show proof of your reason for visit
How much money do I need to bring?
Credit cards and ATMs don't work in Cuba so you have to bring cash and exchange it there. Okay, but how much cash do you need? I wasn't crazy about the idea of lugging around tons of money, but wasn't sure if I could get by on $50 a day or $200 a day. This Lonely Planet post helps break it down a bit:
$60/day: budget trip with casa particulares and gov't restaurants

$60-$120/day: mid-range with hotels, private restaurants and some bus travel

$120+/day: upscale trip with resorts, top tier restaurants, and high-end entertainment
Bartering is also common here, so you can try to negotiate prices for taxis and souvenirs.
—
Okay, I wrote the above bit while planning the trip. Now that I've been to Cuba, here's what I found. Money is tough. You can get by on $50 a day, at a bare minimum, if you book lodging through Airbnb and pay before your trip. We traveled reasonably – $5 breakfast at our casas, $20 lunch (for 2 ppl) and $30 dinner (for 2 ppl), plus taxis and a few cocktails/cervezas (which are fairly cheap). We spent about $70/day not including lodging.
While you can figure out many things (lodging, transportation, activities) while on the ground in Cuba, money is something you definitely need to plan for. You can't use credit cards at all here (unless they're from a foreign bank) and you can't use ATMs for cash from U.S. banks. That means you have to bring cash – all the cash you'll use for the trip, plus some extra to be safe. If you have the chance to take out Euros or Canadian dollars before leaving home, do it, as there's a 10% fee to exchange U.S. dollars in Cuba.
There are two currencies in Cuba: CUC (called "cooks" – this is what tourists use), and CUP (mostly used at local vendors, you'll likely never use these). To change money, you'll have to go to a Cadeca (casa de cambio). You'll need your passport too, and in some places (Havana, for example) there may be a long line. It's useful to look up hours of operation before you arrive. Some places, like Santa Clara, close their Cadeca at 5, so if your plane gets in later than that (or customs take some time), you won't be able to exchange, and you'll have no money. You may be able to exchange under the table – a casa particular host could possibly arrange that for you to hold you over until you get to the Cadeca the next day.
But be sure to plan your day's activities if you're running low on cash. If you get to dinner and realize you don't have enough cash, you'll be out of luck until the exchange opens the next day.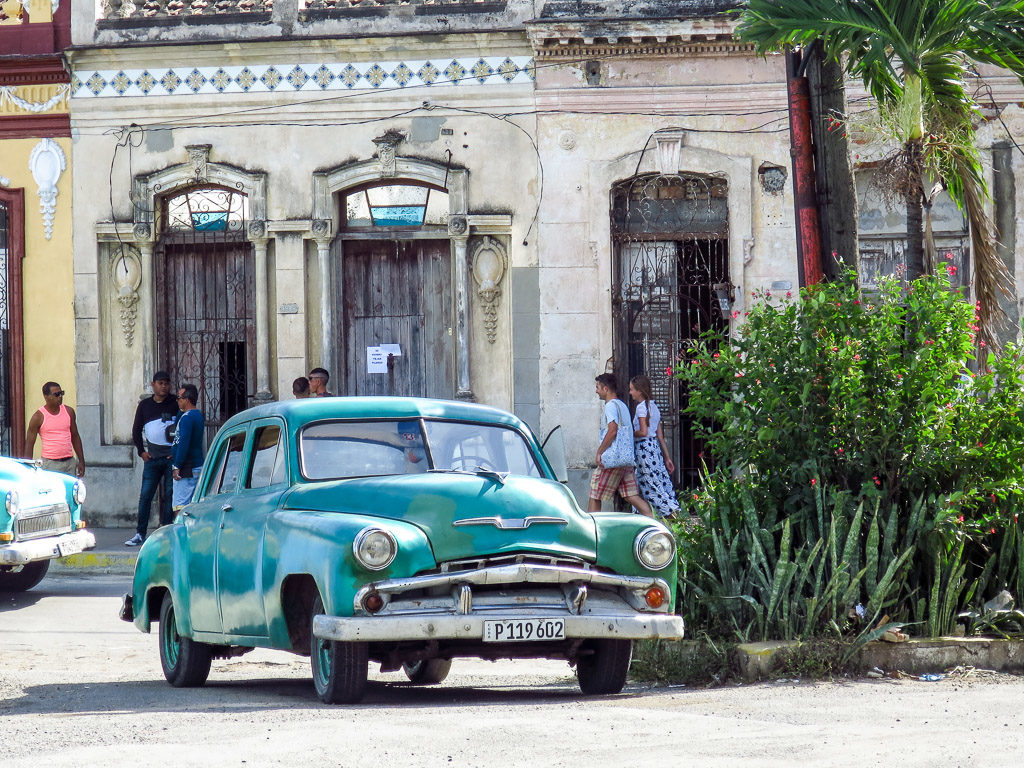 Do you tip in Cuba?
Some restaurants will include a 10% service fee in their price. Others – like taxis, tour guides, etc. appreciate small tips. Casa particulars go both ways – some will refuse extra money while others accept it.
Another way to tip at casa particulars is to give your hosts items from the U.S. that aren't readily available in Cuba – makeup, like lipstick and bath products; extra clothes, pens, etc.
Curiously, Throughout Cuba, more so than money, you'll find people begging for things like pens. We heard "un stilo / un lapiz?" everywhere. There's such a poverty that many people are lacking access to basic things like pens, soap, bras, etc. I gave out about 10 pens while here, and had I known to expect this I would have bought some packs to and out more.
How do I get around?
If saving money is more important than saving time, take the bus. Viazul has routes between most cities and tourist spots. But bus travel can suck up a lot of time (and patience) – expect lines at the station (and arrive about an hour before your trip to be safe), break-downs and delays, and extra stops that add more time to your trip. The buses themselves are well-air conditioned and comfortable (though the seats do recline quite far into the space behind you). You can buy tickets online from the U.S., but don't worry if the route is sold out. The company actually holds a number of tickets for sale in person (many Cubans don't have access to Internet so need to buy in person), so you can go to the station a day or so in advance and buy a ticket. When you buy online from the U.S. you'll get a receipt but you still have to wait in line at the station and turn that into printed tickets. If you have luggage, you can check it below the bus (often costs about 2 CUC).
If time is more valuable than money, consider taxis or car hire. These are easy to find in any city, and you can ask your casa particular or hotel to arrange for you – you don't need to plan or book before you're trip. A good compromise is a shared taxi. You can join a private car of people traveling from, say Trinidad to Santa Clara. It's more pleasant than the bus, and you'll get to know other travelers along the way.
Where do I stay?
The most prevalent and authentic places to stay in Cuba are casa particulars – home stays. You can tell a casa particular by the blue eye-like symbol that hangs outside.
You can now book many of these on Airbnb; a convenience because you can pay in advance via credit card (cash only once in Cuba, remember), and you can see reviews/solidify plans before your arrival. Keep in mind, however, that there are local agents in Cuba that manage properties on behalf of the hosts. So you may communicate in English with someone and arrive to find your hosts only speak Spanish.
You may also arrive to find that your reservation never made its way from the agent to the host, and the room you thought you booked is not available. In that case the agent and host should find another place for you to stay and the agent will pay (since you already paid via Airbnb). Bring a print-out of your reservation.
A typical casa particular stay includes a small room (2 beds, often), private bathroom/shower (with varying degrees of water pressure), air conditioning sometimes. For 5 CUC you can get a large (but sometimes flavorless) breakfast prepared by the host. Some hosts won't accept tips but will accept items like makeup from the U.S. Or shampoo/bath supplies.
Beware jinteros – a growing problem in towns like Trinidad. Basically they stand at the bus station and claim to lead you to your reserved house, only to take you to another house and have you pay to stay there. To combat this, make sure you know the name and exact street address of your casa. Clear up any arrival plans with the host before you arrive (will you arrive by taxi? Will they send a taxi/someone holding a sign with your name? Will you walk on your own?). Confirming this info will lead to less confusion upon arrival.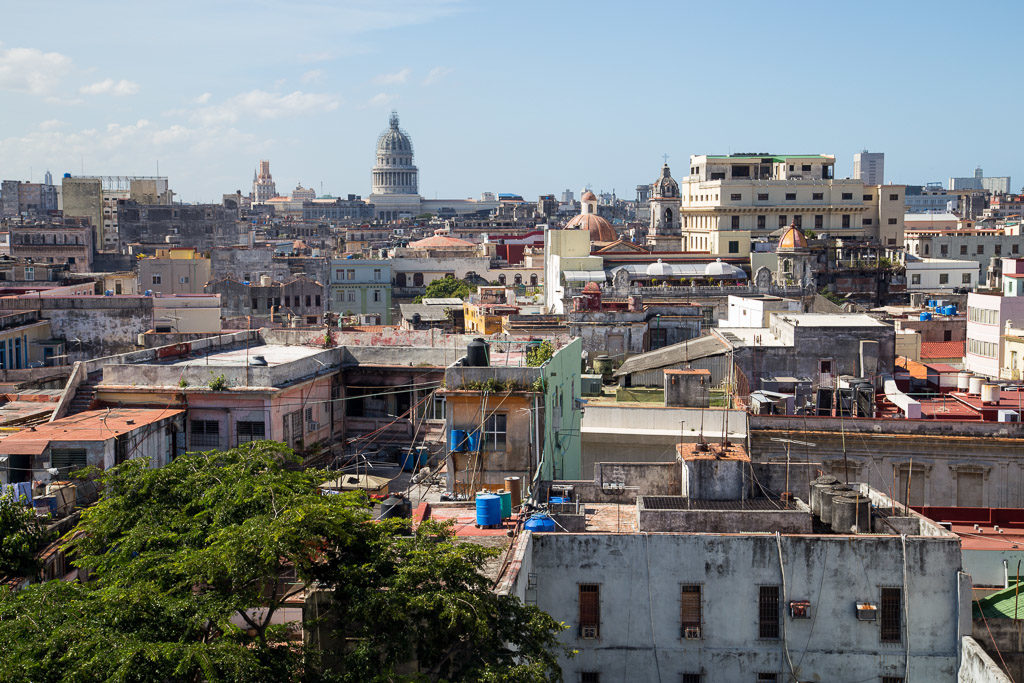 What do I need to pack?
Plan on bringing most things that you need. If you forget something, odds are you can't just pick it up in Cuba. Bring:
CASH

All toiletries

Medicine: pain killers/Advil, immodium, cipro

Bug spray

First aid

Febreeze and stain remover

Kleenex or toilet paper (some restaurants and bars won't have TP in their bathrooms)

Purel/hand sanitizer

Plastic bags

Sun screen/hat/sunglasses

Jacket for cooler nights

Books & entertainment

Notebook

Offline apps on your phone (translator, etc.)

Printed versions of all reservations, lodging, etc.

Camera equipment & memory cards

Extra toiletries, cosmetics, or pens for hosts
Will my phone work? Is there wifi?
AT&T and Verizon phones will work in many Cuban cities. Just keep in mind that your plan is pay-as-you-go, (there aren't international plans for Cuba) so charges can rack up quickly. Don't expect to find WiFi at restaurants or casa particulars; you have to buy internet cards from a local Etesca store (10 CUC = 5 hours at one spot I found), or the nicer hotels also sell cards (hotel national in Havana was 7 CUC for 1 hour). Etesca has hotspots in some parks and squares, though we found it more pleasant to hole up at a hotel bar for an hour to check in.
Is it safe for female travelers?
Yes, very safe.
Do I need Spanish?
Yes. You don't need to be fluent but a basic understanding and ability to ask/answer questions, give directions, is important. Do not expect your casa particular hosts to speak English. If something goes wrong, being able to communicate in Spanish can be a trip saver.
Related Posts
How to Travel to Cuba Without a Tour Group
20 Adventure-Inspiring Photos of Cuba